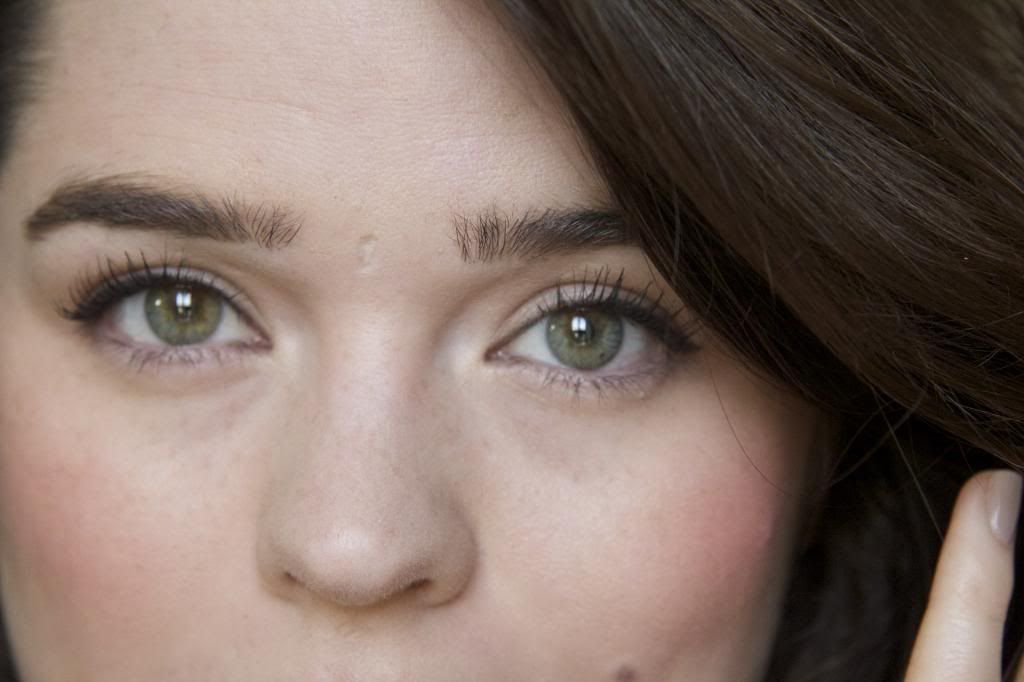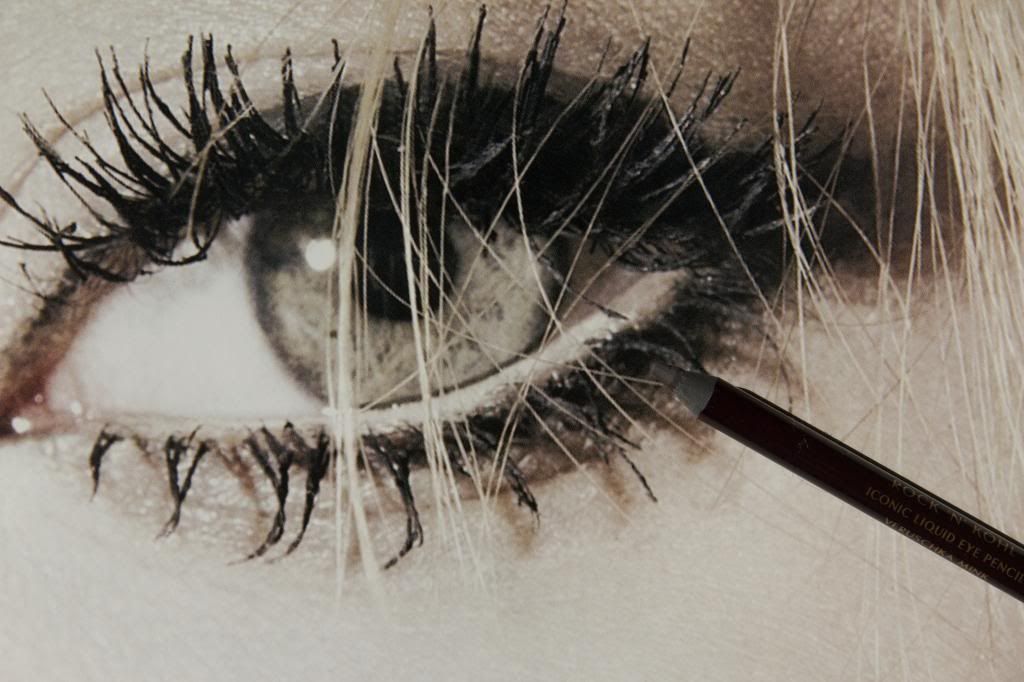 Recently I've been easing myself into the odd scribe of liner here and there. I'd seen one too many unexpected pictures of myself snapped and shared where I look like an egg with eyelashes, so I thought it was about time to ramp up the definition a little (I've also got a new beauty icon, but more on that another day). Nothing too crazy, just a teenie tiny kitten flick with a light smudge on the outer thirds of my bottom lash line. It's a learning process, but as I draw it on as more of a daily thing my wonky rate is falling – practice makes perfect and all that. Most days I've been reaching for a warm brown like the Rimmel Scandaleyes Waterproof Kohl Pencil in Bronze, but there's a new colour in town that's giving it a run for its money. Charlotte Tilbury has dubbed it 'the new black' and it's her soon-to-be-released Rock 'n' Kohl Iconic Liquid Eye Pencil in Veruschka Mink.
There are already two shades to her Rock 'n' Kohl line available from Selfridges, but come April there's another four to be added to the pack and Veruschka Mink is my top pick of the new colour crop. It's not quite a black, nor a grey, nor a taupe – it's just somewhere in the middle, playing it cool and adding the definition of a straight-up noir, but with a softness. The formula is a good'un too; it goes on fluid like a liquid, gives you a few seconds to do any smudging, then sets down to a powder and does not budge. The Clarins Instant Eye Makeup Remover goes into overtime here.
I don't like to be a c**k tease, but this addition to the C.T line is just that good that I had to get fingertips to keyboard on it as soon as I first slicked it on. So if promises of a new take on black liner has your interest piqued then be sure to press the follow button on my Twitter page as I'll be sure to drop a P.S.A when it arrives on the shelves.