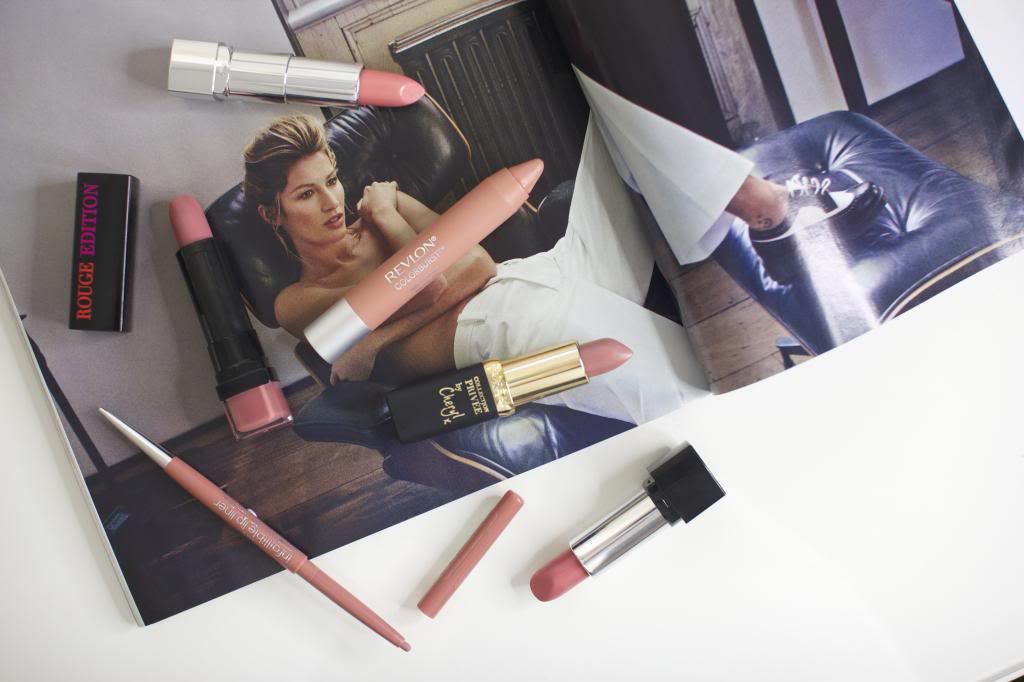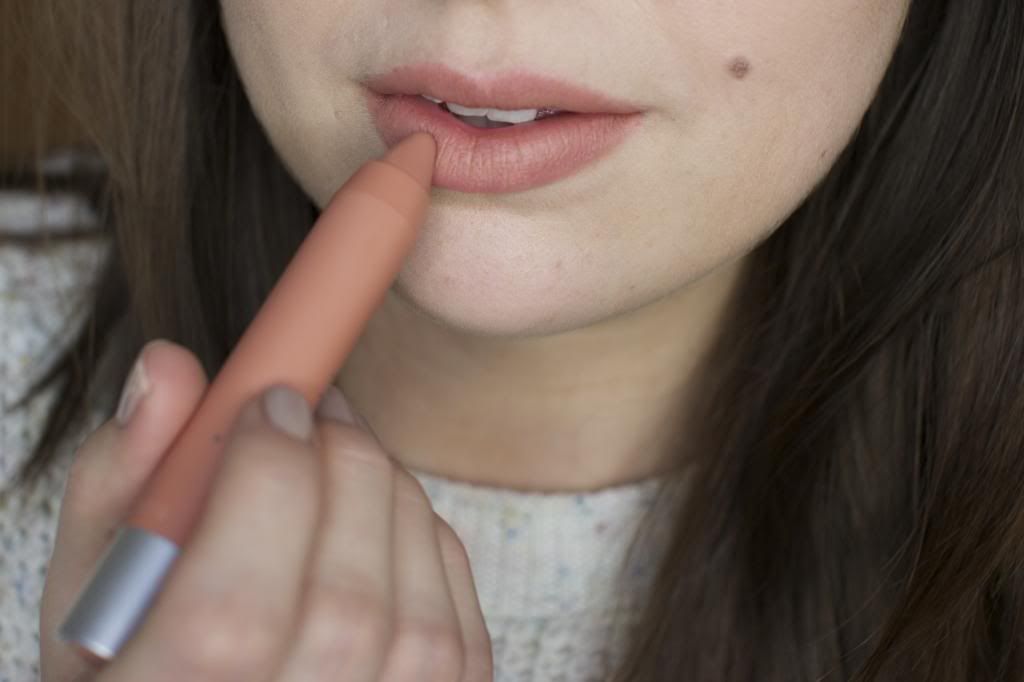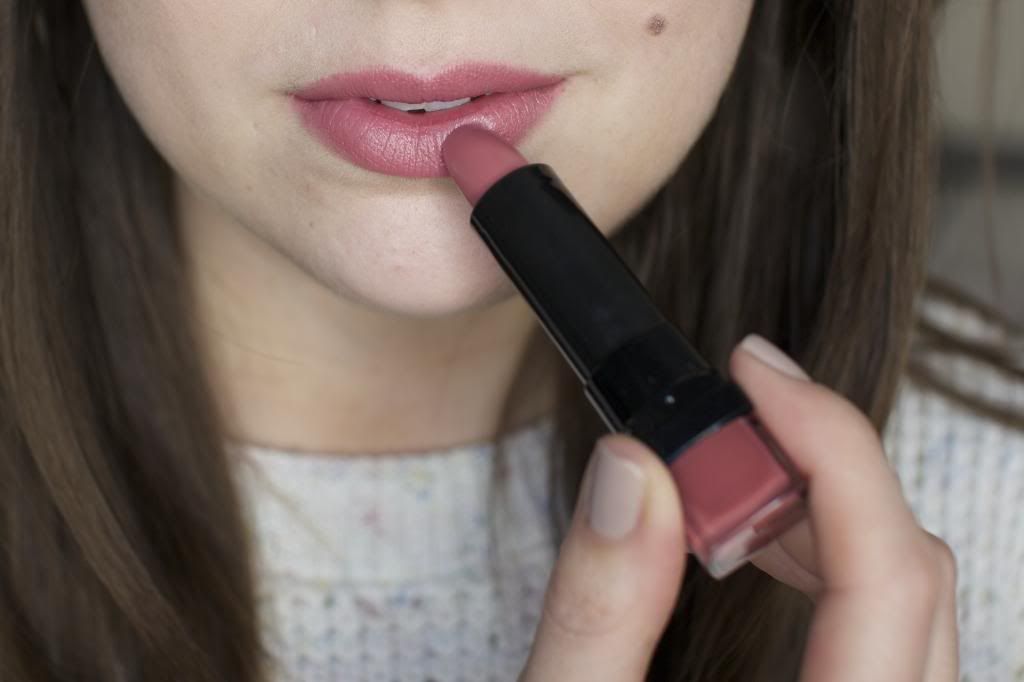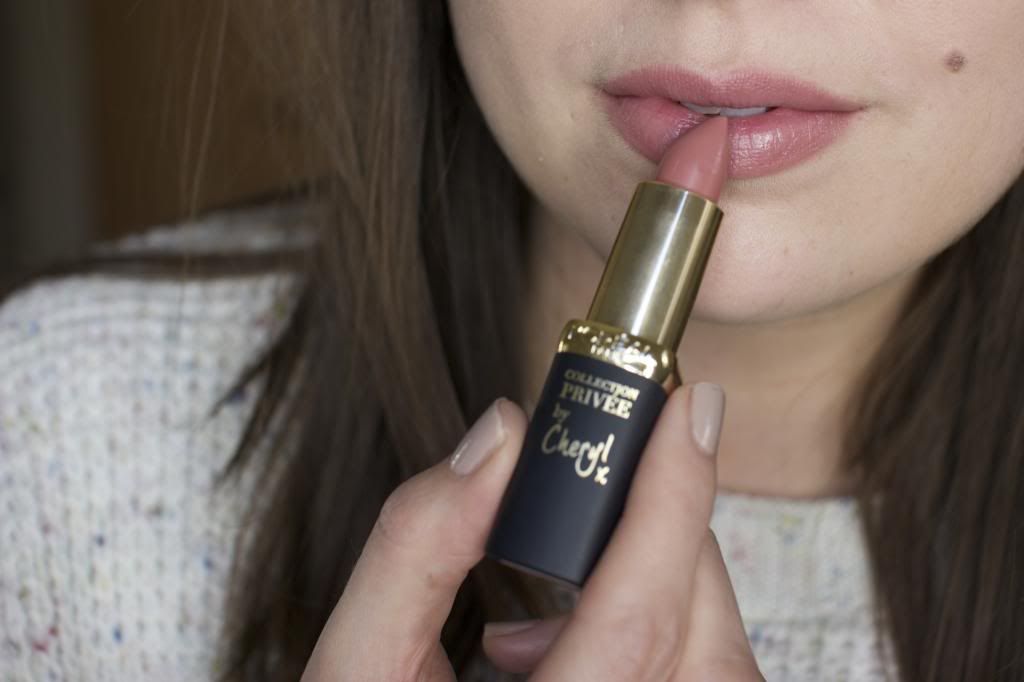 A good nude is hard to come by. Even more so on the highstreet where dalliances with shimmer are rife and funky smelling formulas are an all too frequent occurrence. Which is why I've done the rummaging around in the aisles of Boots and the likes (I may have even looted the under-counter drawers for some colours which weren't in their correctly labeled spaces), to put together my top five drugstore buff shades and there's something for everyone from the most avid barely-there sporters to nude lip newbies. Heck, there's even a lip liner recommendation which does admittedly push the product count to six. Oops…
THE ONE TO EASE YOU IN – Seventeen Mirror Shine Lipstick in Beehive – £4.79 from Boots. The packaging contains a mini slip-out mirror. Sold. But in all seriousness, everyone can get away with this lipstick. The texture's light, forgiving and perfect for non-lipstick wearers and the colour is sheer, but buildable leaving behind a glossy dose of nudey pink goodness. Even my Mum wears this stuff on a daily basis and the only other time she'd previously worn lipstick was on her Wedding Day 26 years ago.
THE ONE FOR PEACHY LOVERS – Rimmel Moisture Renew Lipstick in Coral Britannia – £6.49 from FeelUnique. The new formulation of these lipsticks is luverly. Rich and creamy they are seriously pigmented and this colour gives a true peachy nude wash to the lips. There's a touch of shimmer about it, but it's nothing that a quick finger dab can't fix.
THE ONE THAT'S MATTE – Revlon Colourburst Matte Balm in Complex – £7.99 from Boots. If you like things without a hint of shimmer or shine to be seen then say hello to your new favourite. Minty and oh-so matte, Revlon have a few in the line-up which could be classed as a nude, but Complex wins for its slightly peachy tones which take the edge of the beige kick of this colour. If you need to sheen-it-up I like it with a bit of the Maybelline Coloursensational Gloss in Cashmere Rose underneath.
THE ONE THAT'S ALMOST NOT A NUDE – Bourjois Rouge Edition in 04 Rose Tweed – £7.99 from Boots. If you're really against nudes then this is the one for you as it almost topples into the straight-up pink category – there's a hint of brown that brings it back, but on the whole it will layer your lips up with a baby doll hue of pink. The formula of these is really lush actually. There's not a hint of dryness and they balance out the whole 'keeping things nourished while sticking around for a decent amount of time' equation.
THE ONE FOR EVERYONE – L'Oreal Colour Riche Lipstick in Cheryl's Nude – £8.16 from FeelUnique. I actually think this is my favourite from the five. Yes, as previously discussed with Lily in one of our 'Beauty Chat' videos the smell is a somewhat off-putting parma violet whiff, but I can get past that because it's just such a good all-rounder with the perfect dose of beige, brown and pink all topped off with a slight sheen that has me thinking it's very similar to MAC's Patisserie.
THE ONE-STOP NUDE LIP LINER – L'Oreal Infaillible Lip Liner in Always Toasted – £4.35 from FeelUnique (FYI I'm wearing this in all the swatches above). This liner will have you covered for all the colours listed above and the rest. A tawny pink I find it hard to tell what's my natural lip flesh poking through and what's been drawn over with this when I line my pout. It stays put, isn't too drying and actually looks rather nice blotted all over the lips for a matte wash of rosy nude. See I said it was more like six recommendations…